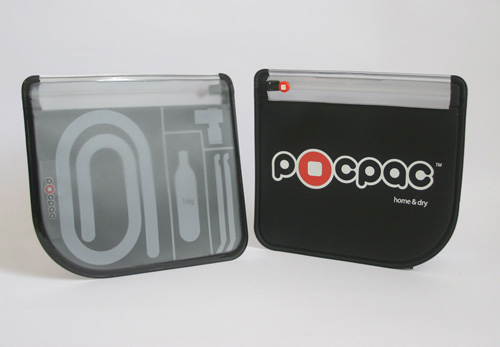 Introducing the 3rd generation Road Tool Pouch from pOcpac. The ultimate storage for your road biking essentials and spares, the pOcpac PRO 3 Tool Pouch ensures that you are not overloaded with any unnecessary items. Improved design allows easier access to your spares and a better fit in your jersey pocket or hydration pack.
Made from advanced materials from Europe but manufactured and assembled in South Africa, the pOcpac PRO 3 Tool Pouch was designed by local and international pros and put to the test on the roads, to produce the toughest pOcpac to date.
An internal compartment allows you to keep your personal valuables separately from your tools. The new design with simple essential tool guide and easy-grip zip makes this Tool Pouch the ultimate cycling accessory. Designed to fit most cycling jersey pockets, the Tool Pouch sits comfortably, is light than a saddle bag and allows for quick-easy access, making the Tool Pouch the prefect companion whether you're out on the roads, training or  competing in races and are in need of an emergency road side repair.