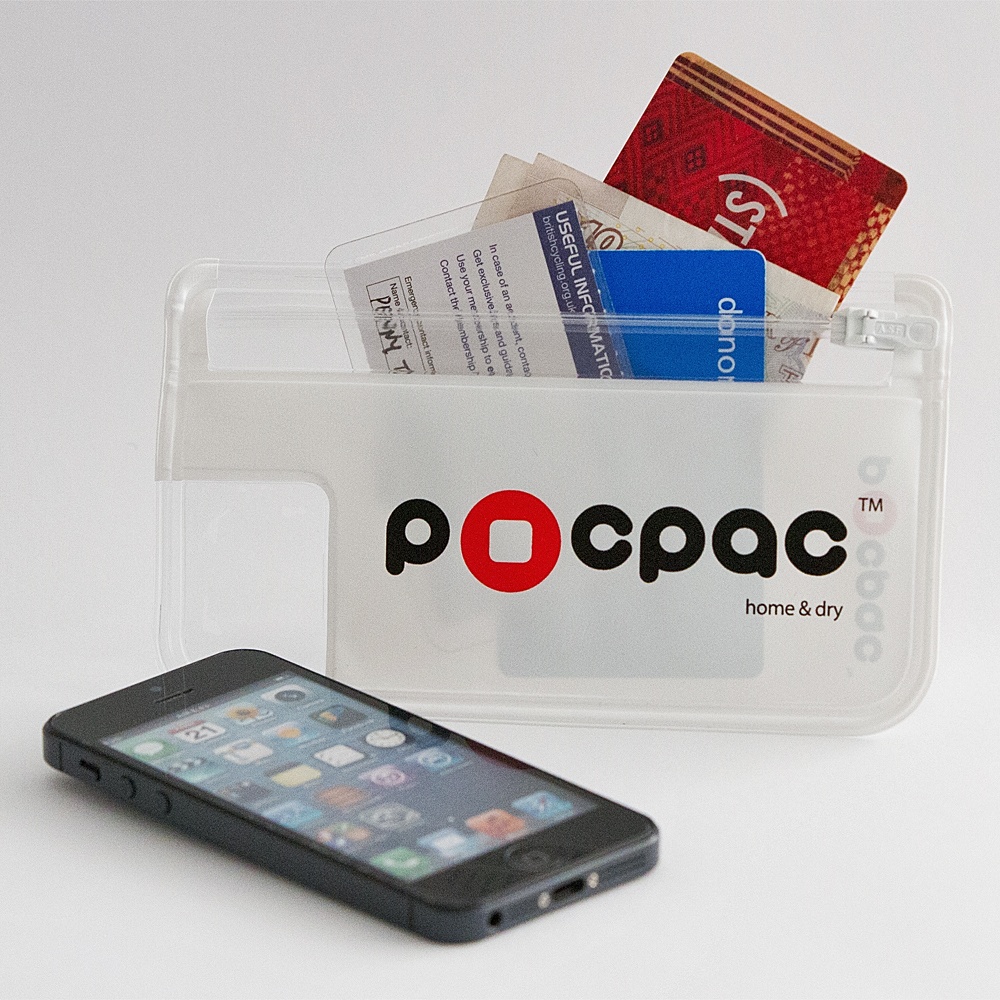 The Mobi Range
The new Mobi weatherproof phone pouches, are pOcpac's smallest pouches that allow you to keep your phone dry but still usable in the dampest of conditions.
With your smartphone inside a Mobi weatherproof pouch, the touchscreen enables uninterrupted operation and the smart window allows you to use the camera on your phone. The new robust materials used to construct the 3rd generation Mobi's make them perfect companions, and ensure your smartphone gets home & dry.
The latest pOcpac Mobi comes in three sizes – Mobi 3 for iPhone 5; Mobi 3X for iPhone 6 &  Samsung Galaxy S6  and Mobi Utility for iPhone 6 Plus & Samsung Note 4 phones and travel documents.The new range will accommodate all sizes of smartphones. Just check the individual product pages to guarantee you get the right Mobi for your phone.